4Minute live in Manila
Kpop for me was a guilty pleasure that turned to an obsession. It all started from this video and from then I would hunt Youtube and the internet for anything Kpop. I joined communities, made friends and finally accepted the truth that I am a fanboy. The Philippines was late to embrace Kpop. But when it did (starting with the Wonder Girls and 2NE1), Kpop consistently tops the local charts. Eventually they started coming to Manila. First it was SHINee and then there was 4minute. By March will be FT Island and Super Junior this April. And like a true fanboy, I am going to every event. Dapat lang noh.
Last Saturday we went to see the 4Minute girls. I was with my Kpop veteran friend Yayo. We woke up super early that day since we needed to get tickets for FT Island at 8am and then go to Mega to get tickets for 4Minute at 10am. So tiring. But a fanboy's gotta do what a fanboy's gotta do.
Me waiting for the show to start. Wearing a 5cm shirt with thrifted leather vest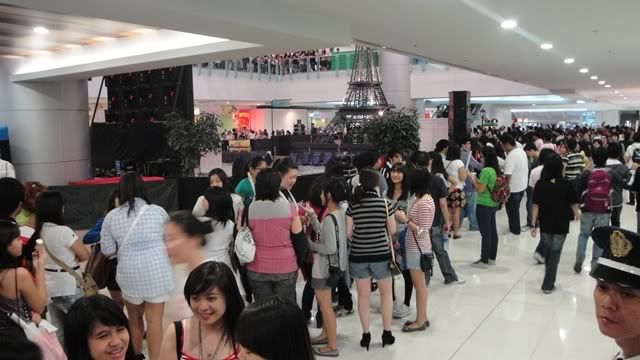 Waiting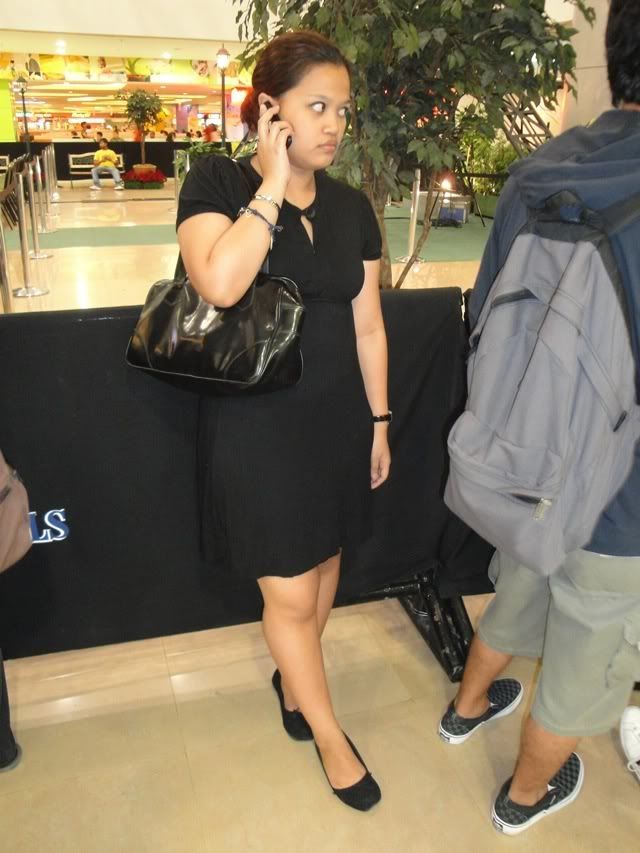 Yayo waiting in line
Here's a video I took of 4Minute singing Muzik. Some parts were a bit wobbly and blurry since there was chaos! People were pushing each other just to get closer to the girls. It wasn't a pretty sight and it was NOT fun. But despite some minor irritations, I did enjoy the show. And the girls did not disappoint. Hyuna did her signature hip thrusting moves. The boys went crazy. Like, OMG.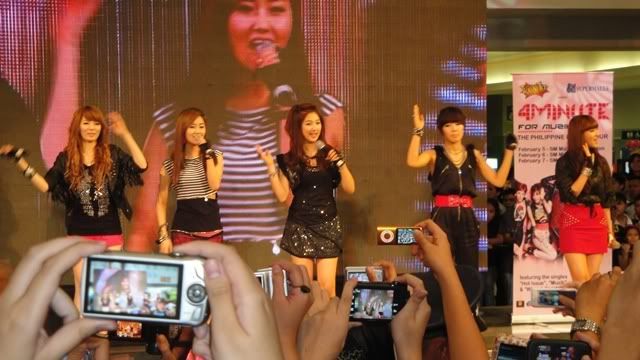 Their clothes looked better on their promotional shots. Up close they were blah.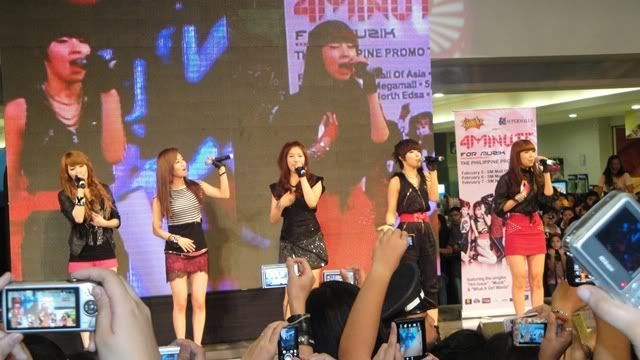 Sea of cameras. I could barely see the girls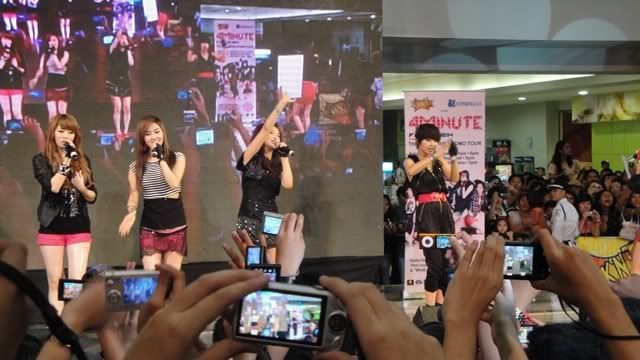 Oh my. Look at Hyuna's (far left) legs! Glistening.
After the craziness, I was able to get an autograph! Haha. They were so nice. The girls were insanely beautiful. I'm not even kidding they look like goddesses. And I shook Hyuna's hand! Oh my. She's so pretty and nice and thin and sexy and lahat na.
Hyuna's signature. Di ko gets pirma niya teh pero saranghae Hyuna!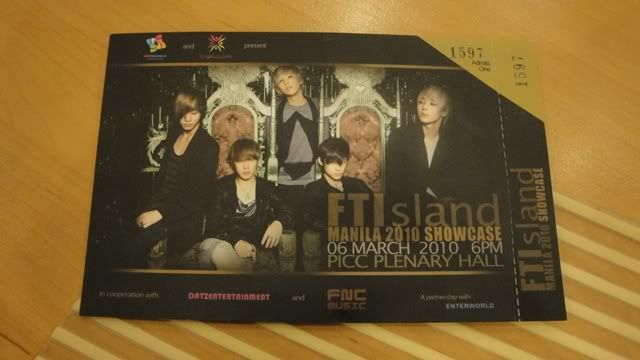 My FT Island ticket! OMG. I can't wait to see them.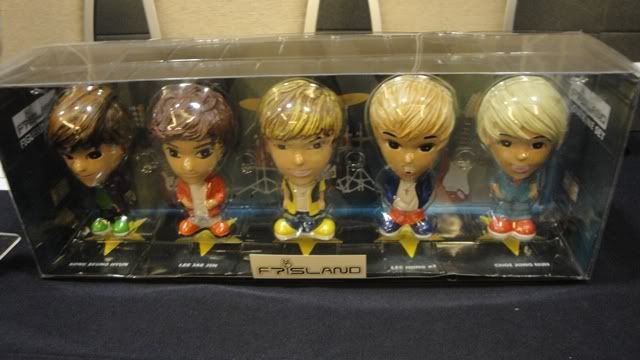 FT Island dolls. Kawaii diba?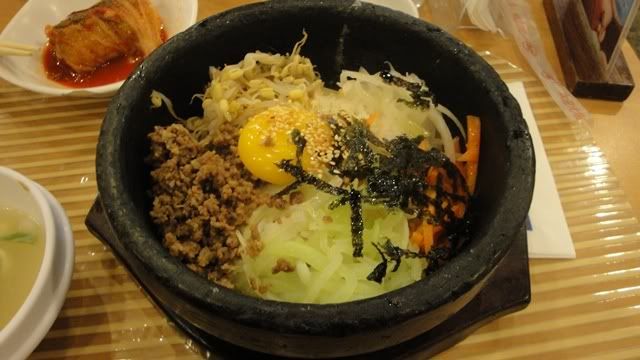 Bibimbap forever!
Till next time. ^^